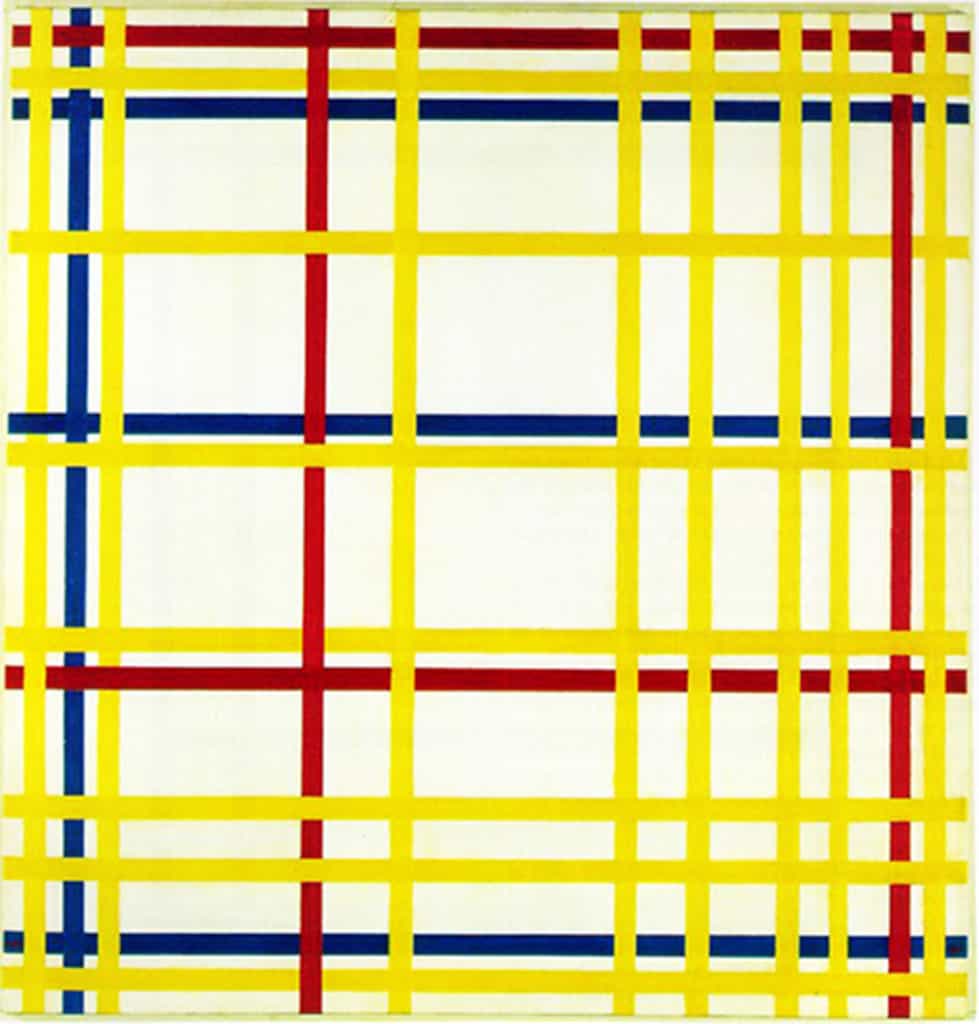 Abstracting New York | The City in Art
by Dr. Mark David Major, AICP, CNU-A

In the main, Piet Mondrian's New York City I (1942) can be simply read as an elegantly beautiful abstraction of the Manhattan gridiron whereby streets are represented in primary colors (red, blue, yellow) and blocks in white. However, this first-impression interpretation of the painting is actually dictated by the edge of the canvas itself, which the viewer uses to define a series of unseen parallel or perpendicular streets subconsciously incorporated within the abstracted pattern as a given. Another (equally rich) interpretation of Mondrian's painting is an abstracted 'snapshot' of built form in Manhattan, whereby primary colors represent vertical construction elements (post, beams and/or floors) and white represents the space 'framed' within these load-bearing elements.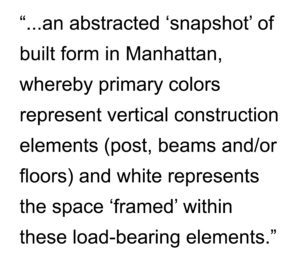 These white shapes could also be interpreted as 'windows' into those spaces. In this sense, Mondrian is playing with the two-dimensional plane of the canvas (a recurring motif of 20th-century representations of the city) to not only abstract but also 'compress' the abstraction of built space in the city. Given the De Stijl artists' preference for universality in their abstractions, this latter interpretation might actually be closer to Mondrian's original vision for the painting since the 'vertical' interpretation would be universal to all cities whereas the 'horizontal' one tends to be particular to New York and American cities in general. Mondrian's New York City I builds upon and works within the artistic principles and framework outlined by Mondrian himself for the De Stijl movement, first reaching fruition in 1920 with Composition A: Composition with Black, Red, Gray, Yellow, and Blue. We will see some additional examples of Mondrian's work in later issues of The City in Art.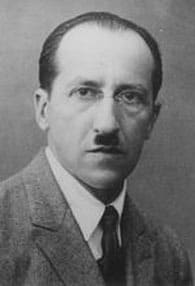 About Piet Mondrian
Piet Mondrian (1872-1944) was an important contributor to the De Stijl art movement and group, which was founded by Theo van Doesburg in The Netherlands. Mondrian evolved a non-representational form, which he termed Neo-Plasticism. This consisted of white ground, upon which was painted a grid of vertical and horizontal black lines and the three primary colors. Proponents of De Stijl sought to express a new utopian ideal of spiritual harmony and order. They advocated pure abstraction and universality by a reduction to the essentials of form and color; they simplified visual compositions in the vertical and horizontal directions and used only primary colors along with black and white. Mondrian himself set forth these principles in "Neo-Plasticism in Pictorial Art," writing, "… this new plastic idea will ignore the particulars of appearance, that is to say, natural form and color. On the contrary, it should find its expression in the abstraction of form and color, that is to say, in the straight line and the clearly defined primary color." Mondrian attended the Academy for Fine Art in Amsterdam and began his career in the Netherlands. He later worked in Paris, London, and New York. He died of pneumonia on February 1, 1944, in New York (Source: Wikipedia/Tate Gallery).
The City in Art is a series by The Outlaw Urbanist. The purpose is to present and discuss artistic depictions of the city that can help us, as professionals, learn to better see the city in ways that are invisible to others. Before the 20th century, most artistic representations of the city broadly fell into, more or less, three categories: literalism, pastoral romanticism, and impressionism, or some variation thereof. Generally, these artistic representations of the city lack a certain amount of substantive interest for the modern world. The City in Art series places particular emphasis on art and photography from the dawn of the 20th century to the present day.