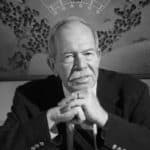 William Morgan was an American Modernist architect based in Jacksonville, Florida, who passed away earlier this year (December 14, 1930 – January 18, 2016). Three of his designs are included on the Florida Association of the American Institute of Architects list of Florida's Top 100 Buildings including The Williamson House in Ponte Vedra Beach, Morgan's Residence in Atlantic Beach, and Dickinson Hall at the University of Florida. Morgan grew up in Jacksonville and graduated with a bachelor's degree from Harvard University before serving in the U.S. Navy during the Korean War. After the war, he returned to Harvard to study architecture. He studied in Italy on a Fulbright Scholarship and then returned to Jacksonville to open his architecture practice in 1961 (Source: Wikipedia; Photograph: Florida Times-Union).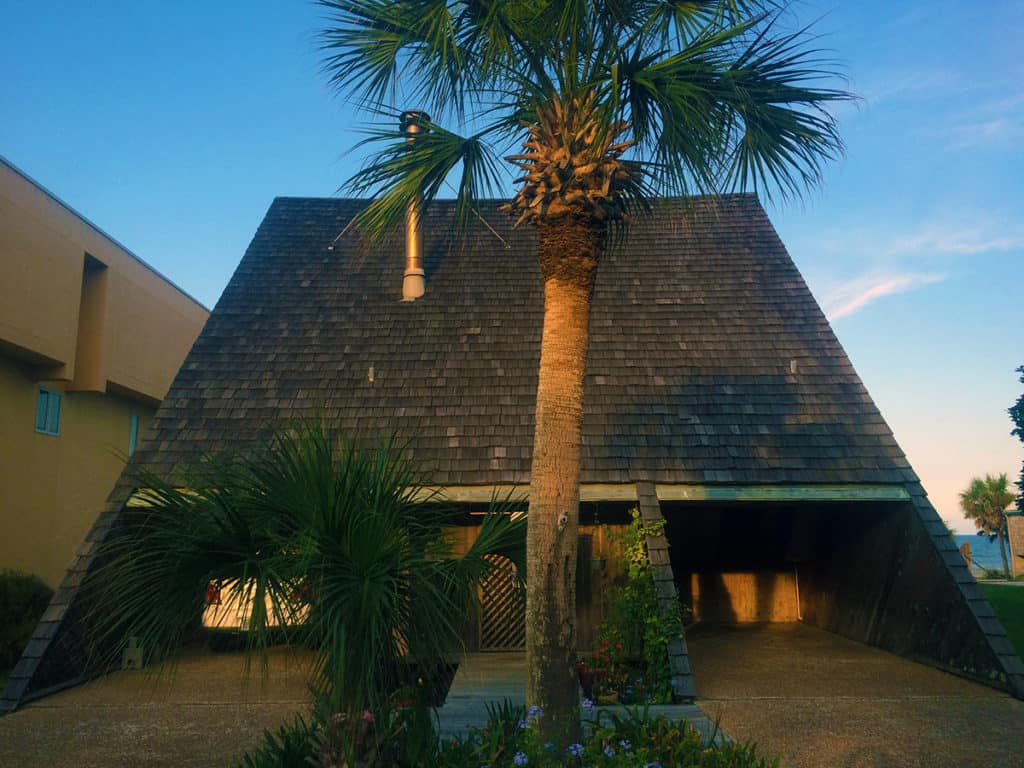 The William Morgan House located at 1945 Beach Avenue in a Atlantic Beach, Florida was commissioned 1971. The 1,800 square foot house is made of timber construction. Two triangular masses meet to form A-frame styled house, which sits partially atop a sand dune with the lower level resting on beach. There is a symmetrical exterior with stepped balconies, rough-sawn interior and exterior cedar siding with central-entrance stairway (Source: North Carolina Modernist Houses). Morgan's use of the A-frame in the design to accommodate parking in street-side carports is remarkably similar to the prototypical design of the Southern California 'dingbat' houses of the 1950s/1960s.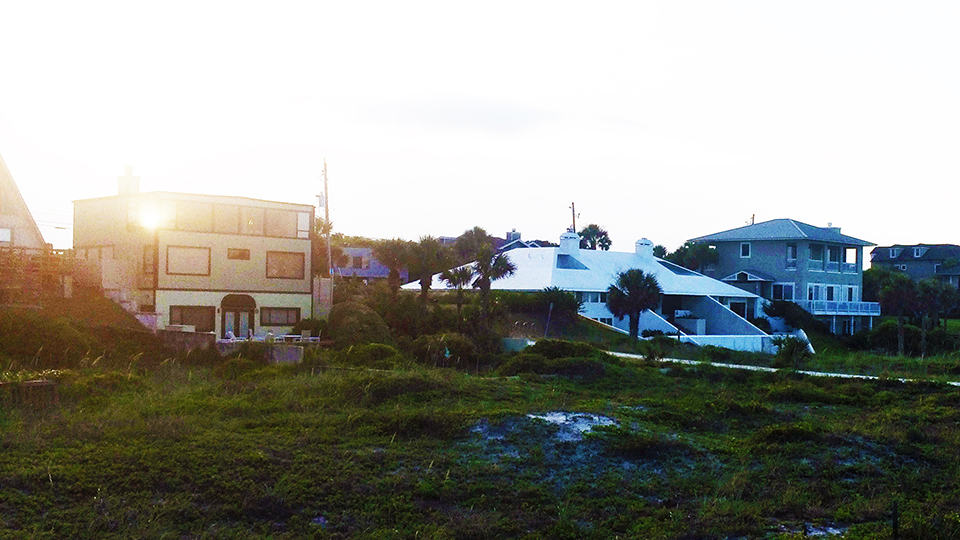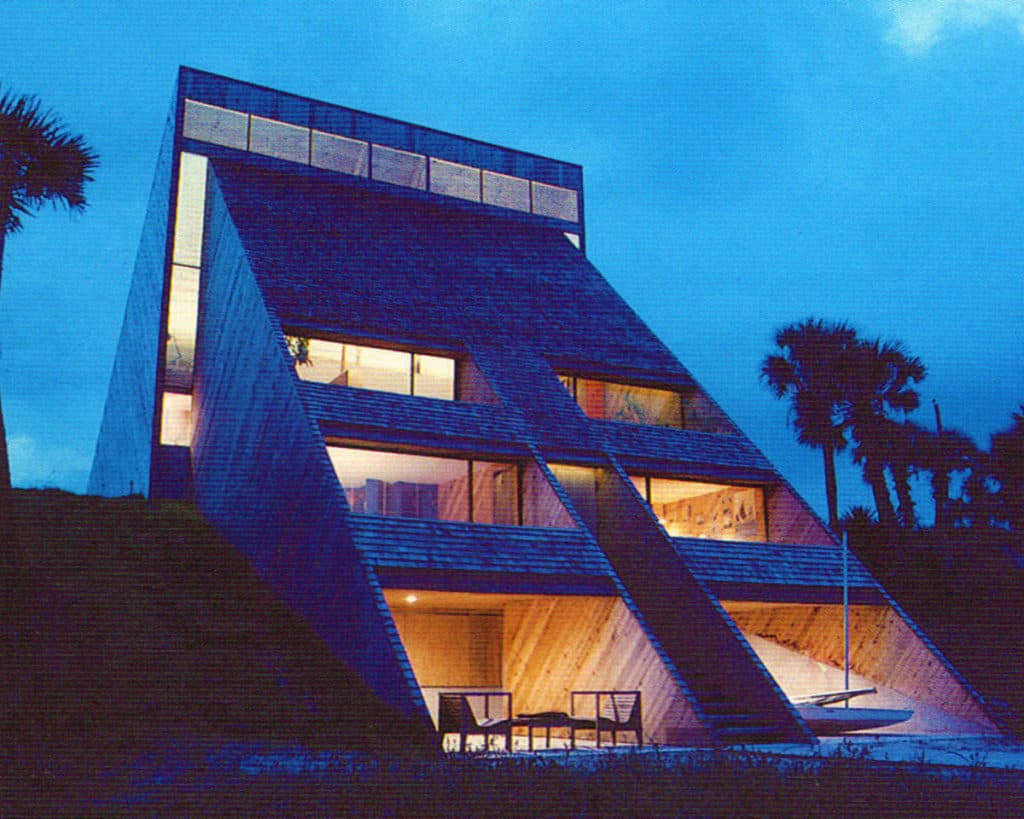 William Morgan's Dune House is a small earth-sheltered home in Atlantic Beach, Florida, which is actually a duplex of two near-identical homes of 750 square feet in size. As Morgan lived next door, he did not want the new house to block his view of the ocean so he preferred to keep the landscape natural. Morgan's solution was to bury the house in an existing sand dune, which was  constructed in 1975 for use as vacation rentals. It is barely visible from the street above. From the ocean side, it appears somewhat frog-like with two large rounded openings framing the twin patios. The mass of sand over and around the homes moderates the inside temperatures year-round so very little heating or cooling is needed (Source: Small House Bliss).