"But still we walk into the valley,
And others try to kill the inner flame,
We're burning brighter than before,
I don't have a number, I'M A NAME!"
— Back in the Village, Iron Maiden
Urban Patterns | The Village | Portmeirion, Wales
by Dr. Mark David Major, AICP, CNU-A
The grounds of the Hotel Portmeirion, a resort near Penrhyndeudraeth in North Wales, famously served as the doppelgänger for "The Village" in the 1960s television series, The Prisoner. Portmeirion is a popular tourist village in Gwynedd, North Wales. It was designed and built by Sir Clough Williams-Ellis between 1925 and 1975 in the 'style' of an Italian village. From 1,500 feet above, "The Village" appears relatively unchanged some forty years later.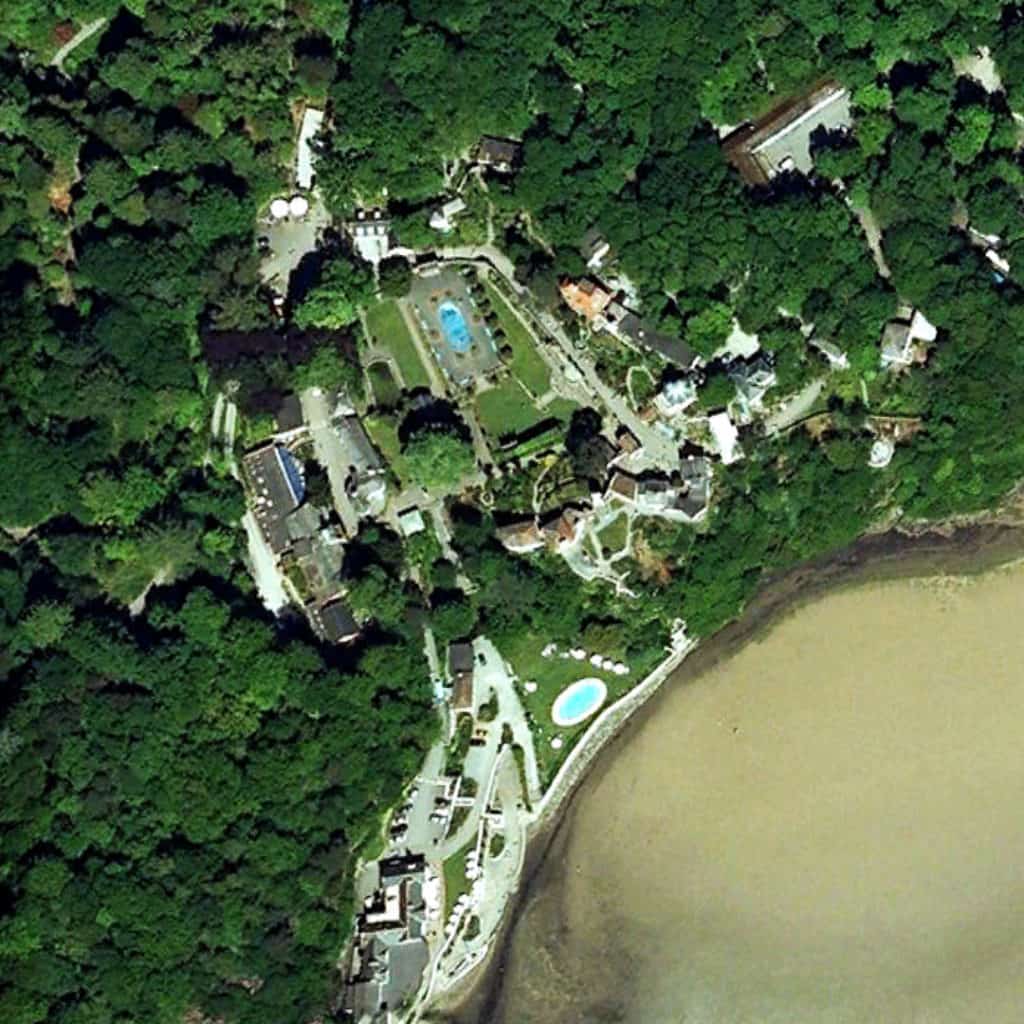 Interestingly, the layout of Portmeirion appears more akin to the layout of a theme park, zoo, or even a modern golf course. There are few distinctive features composed in plan in a manner consistent with traditional settlement – Italian or otherwise – or a modern suburban forms. Instead, the layout is composed of a series of medium- and large-scale loop roads; the largest one being further to the east associated with Castell Deudraeth, which is a restored Victorian building and gardens that re-opened as a hotel in 2001. The most distinctive of these roads incorporate the grounds of the Hotel Portmeirion itself, forming an U-shaped semi-circular vehicular road in relation to the Afon Dwyryd shoreline in the south. This means the most accessible routes for pedestrians (aka tourists) tend to traverse (or, at least, want to) diagonally across the large green spaces of Williams-Ellis' plan but within the limitations imposed its hard and landscaping features, i.e. paved areas, reflection ponds, etc. Be seeing you.
(Updated: March 29, 2017)
Urban Patterns is a series of posts from The Outlaw Urbanist presenting interesting examples of terrestrial patterns shaped by human intervention in the urban landscape over time.