Oxford University Professor Calls APA's Institutional Ethics "Dubious" | from Stuart Meck via LinkedIn
Fascinating and completely unsurprising post from Stuart Meck, Associate Research Professor at Rutgers University on the American Planning Association LinkedIn Group from March 8, 2013.
Excerpt:
"I recommend reading "How planners deal with uncomfortable knowledge: The dubious ethics of the American Planning Association," by University of Oxford Professor Bent Flyvbjerg and forthcoming in Cities. It is summarized below and it is deeply disturbing.
When Bent Flyvbjerg had his coauthored article, "Underestimating
Costs of Public Works Projects: Error or Lie?" accepted for
publication in the Journal of the American Planning Association
(JAPA), JAPA contacted APA to publicize it. Flyvbjerg worked with
an APA staff member to develop a comprehensive media strategy to
disseminate the article, including a press conference and
exclusives with The New York Times and The Sunday Times of London.
Initially, the APA staff member found the study "very newsworthy."
But suddenly there was a complete turnaround by APA, which
declined to promote the article, leaving Flyvbjerg on his own to
contact the media.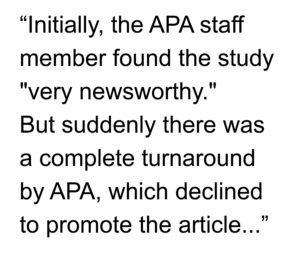 Flyvbjerg learned that "higher ups" in the organization feared
that "the media will cast this story negatively and planners will
be among the guilty." Once the article was published in JAPA and
Flyvbjerg was successful in obtaining media coverage, APA posted
what amounted to a disclaimer on its website, downplaying the
study's findings, which had concluded that massive underestimation
of transportation infrastructure costs, based on a statistical
analysis of 258 projects, could only be explained "by strategic
misrepresentation, that is, lying."
Flyvbjerg contends that the APA attempts to project a " 'sunny,
relentlessly positive' image of urban planning. " He argues that
APA violated its own ethics code – the AICP Code of Ethics and
Professional Conduct -"on at least six counts" in the way it
attempted to "deny, spin, and divert attention"
from the article. "APA's moral hypocrisy," Flyvbjerg writes,
"regarding its own Code of Ethics in the case of the JAPA study,
and its denial about bad planning and malpractice concerns, should
give planners, planning academics, and planning students pause to
think about and debate the real ethics of their profession."
He concludes with nine questions for public debate about APA and
its role in setting and enforcing ethics for the planning
profession. Observing that professional organizations that stifle
critique "tend to degenerate and become socially and politically
irrelevant zombie institutions," Flyvbjerg asks whether APA is
"in danger of such degeneration and irrelevance."
Posted on LinkedIn by Stuart Meck, FAICP, Associate Research Professor, Edward J. Bloustein School of Planning and
Public Policy, Rutgers University.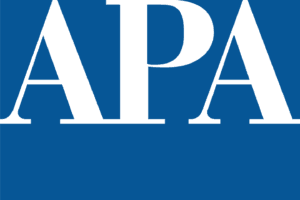 The comments section is just as interesting (a few selections are below):
"I was a Charter Member of APA in the late 70s and Joined AICP in 1986. I dropped out in mid 2000, after many years of service in the local Section, because I felt that the organization, as a whole, was failing its members."
"As a student seeking a BA in Urban and Regional Planning it is disheartening to see the potential denial of APA as an organization. It brings questions to my future and to the issues of credentials to be "officially" recognized as a practicing planner. "
"Being wrong about predictions is one thing, deliberately lying about it, is another thing. That is quite an indictment."
" I found it very interesting and not a little discouraging, but also not terribly surprising."
The fact that only fourteen people bothered to comment on this post on the American Planning Association LinkedIn Group page could be interpreted, in itself, as something of an indictment against the professional organization, too.
"All that is necessary for evil to triumph is for good men to do nothing"  – Edmund Burke