Need ideas for gifts this holiday season? The Outlaw Urbanist is here to help you!
The Sovereignty used to be the author's blog for promoting my science fiction novel Mars Rising (available for purchase on Amazon here). I retired the site a couple of years ago for a new author's website (www.markdmajor.com) since my published books quickly spread beyond the genre of science fiction to include theatre, poetry, and children's books as well as the Poor Richard series of almanacs about architecture and urbanism (available for purchase on the menu to your right).
By far and away, the most popular articles on the old blog were the "Top Ten 'Must Read' Non-fiction Books" and "Top Ten 'Must Read' Fiction Books" posts. Given their popularity, I want to make these articles newly available on The Outlaw Urbanist blog even though they are not strictly about architecture and urbanism. I originally wrote the "Top Ten 'Must Read' Fiction Books" on August 11, 2013. Below is the second article, "Top Ten 'Must Read' Non-fiction Books", which I originally wrote on September 22, 2013. Without further ado and only a few revisions: here is…
Top Ten 'Must Read' Non-fiction Books
by Dr. Mark David Major, AICP, CNU-A
(Originally appeared on The Sovereignty blog, September 22, 2013)

Previously, I posted an article on this blog about what I believed were the Top Ten fiction books everyone should have read. In that article was a promise to later produce a second Top Ten list of non-fiction books based on the same criteria. I should be clear that this selection is not solely based on historical importance; otherwise, people like Charles Darwin might populate the list with some extremely dry, hard sloughs such as On the Origin of Species. Accessibility is certainly an important criterion in the selection of the books for this list. These are books that everyone can and should enjoy reading, not just specialists in particular fields.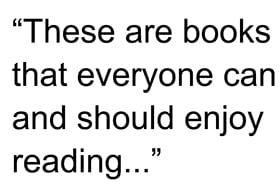 Once again, I am also avoiding controversial choices such as religious or political texts. For example, the Holy Bible and the Koran are certainly important religious and historical documents, which many people have read. However, I do not want to start a flame war on my blog simply because I ranked one above the other. The same is true for controversial political texts such as Mein Kampf by Adolf Hitler or The Communist Manifesto by Karl Marx, both of which have in common being hard sloughs of incoherent garbage; again, important historical documents, no doubt, but not exactly must-read material. I am also blatantly cheating by pairing some books together and some selections are multi-volume works. I make no apologies for cheating in this manner because there are too many good non-fiction books that everyone should read. With that, let the making of lists begin…
HONORABLE MENTION: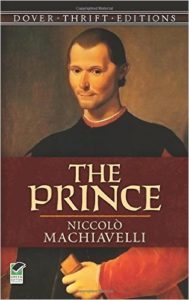 The Prince by Niccolò Machiavelli
Machiavelli's The Prince is still the essential handbook for leadership, albeit in a democratic society, dictatorship or the high school council, see Tracy Flick (Reese Witherspoon) in the film, Election. Its lessons are still relevant today across the entire political spectrum. It is this, which truly speaks to its greatness as a written work of non-fiction. It is not just political leadership. There are all sorts of leadership lessons in The Prince, be it of a business or personal nature, which tends to come down to the maxim it is better to be respected than loved and, sometimes, it is better to be feared than respected. Purchase on Amazon here.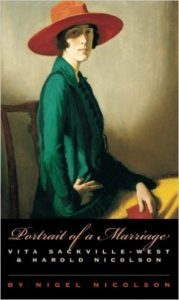 Portrait of a Marriage: Vita Sackville-West and Harold Nicolson by Nigel Nicolson
This might seem like an esoteric and obscure choice for many people but this book about the marriage of Harold Nicolson and Vita Sackville-West — and her romantic affairs with women — is a fascinating read. It demands your attention. It also serves as a peek into the early twentieth century Bloomsbury Group of literary writers and artists in London (such as Virginia Woolf, with whom Sackville-West had an affair), which Sackville-West was associated in a peripheral manner. You would not think it would be a compelling subject but, in fact, it is very much so. Nicolson draws the story about his parents' marriage together from letters and interviews; it is well worth your time. Purchase on Amazon here.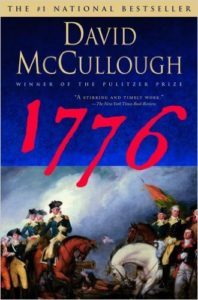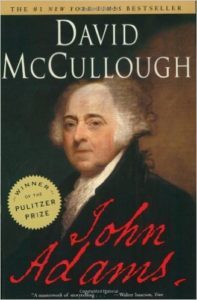 10. 1776/John Adams by David G. McCullough
These two works are companion pieces in many ways since they are, for the most part, telling the same story but with a different emphasis. John Adams, of course, focuses on the entire career of the Founding Father and Second President of the United States. In this, it provides a grounded and broad sweep of the first 50 years of American history as well as the 10 years preceding the American Revolution. McCullough's portrait of Abigail Adams is especially vibrant, which proves that behind every great man is often a great woman. 1776 focuses on a single year of the American Revolution though McCullough does fill-in before and after this date within the narrative. In 1776, you get much more of the story of George Washington and the struggles of the Continental Army. McCullough also fleshes out the different perspectives of Thomas Jefferson and Ben Franklin in drafting the Declaration of Independence to the one already sketched in John Adams. John Adams is denser, covering a lot of material and years (including the correspondence between Adams and Jefferson after both had left public life, which is fascinating). John Adams digs deep into the details. 1776 is a faster and easier read, painting the broad strokes of this quintessentially American story. Purchase on Amazon here and here.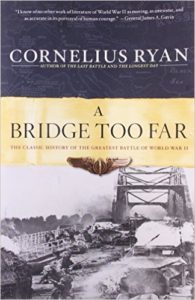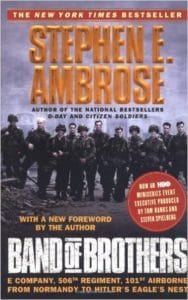 9. A Bridge Too Far by Cornelius Ryan/Band of Brothers: E Company, 506th Regiment, 101st Airborne from Normandy to Hitler's Eagle's Nest by Stephen E. Ambrose
Yes, Ryan's book gives short shrift to the American role in Operation Market Garden. Yes, he tells the story very much from the British point-of-view. It elevates examples of British heroism (of which there were plenty examples requiring no such embellishment) and makes apologies for British failings (specifically, Montgomery's errors) in planning Operation Market Garden. Eisenhower more or less sidelined Montgomery from Allied war planning after Market Garden, which pretty much tells you everything you need to know about where to lay the blame (see #1 on this list below). Nonetheless, the story about this risky offensive strategy is a fascinating read. After reading A Bridge Too Far, you will wonder how the Allies ever won the war in the face of such incompetence and possess greater respect for the treacherous political waters that Eisenhower had to navigate as Supreme Allied Commander. For some balance, you can read Ambrose's Band of Brothers, which devotes an entire chapter to the 101st Airborne's role in Operation Market Garden. However, the real highlight of Ambrose's book is the story about the unbelievable conditions and American acts of heroism at Bastogne in the Ardennes Forest during The Battle of the Bulge. Purchase on Amazon here and here.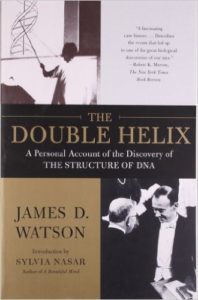 8. The Double Helix by James D. Watson
You would immediately think a first-hand account about the search for the discovery of DNA would qualify as a snooze fest of scientific mumbo-gumbo. You could not be more wrong. Instead of producing a dry, academic book about the scientific process of trial, error, observation, and refutation, Watson writes an exciting detective novel and invites you along for the twists and turns of the wild ride. Who knew science could be so exciting? The Double Helix is a rare breed, a non-fiction book about science that is a page-turner. I dare you to put it down once you start reading. Purchase on Amazon here.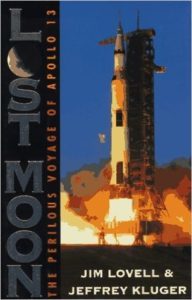 7. Lost Moon: The Perilous Voyage of Apollo 13 by Jim Lovell and Jeffrey Kluger
The definitive book about the Apollo space program is, paradoxically, about its greatest failure and triumph. As Commander of Apollo 13, Lovell takes you right onto the ship with him, and fellow astronauts Fred Haise and Jack Swigert, to give you the first-hand account of what they went through on that eventful voyage and how close they really were to dying. Lovell and Kluger also do their research and tell the equally fascinating story of the NASA people on the ground trying to save the astronauts. After reading this book, you will be even more amazed that Apollo 13 survived to make it home. If anything, the film version of this book does not adequately convey enough just how really miraculous was the flight of Apollo 13. I am not sure any film could do so, but Ron Howard's film certainly gave it a great shot. Purchase on Amazon here.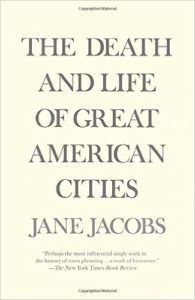 6. The Death and Life of Great American Cities: The Failure of Modern Town Planning by Jane Jacobs
This is a bit of a specialist book since it is about the failure of town planning. However, Jacobs' book is so important that everyone should read it. You actually do not have to be a planning expert (Jacobs wasn't, she was an economist) to take away valuable information about our cities. I am not usually one for litmus tests. However, any architect, planner, engineer, geographer, or policy maker who questions or soft-pedals the validity of Jacobs' arguments in this book should immediately be suspected of not knowing what the hell they are talking about. Purchase on Amazon here.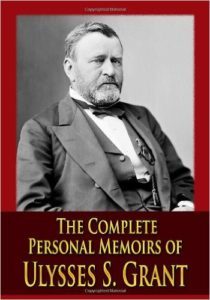 5. Personal Memoirs of Ulysses S. Grant
This is still the gold standard for presidential memoirs. Grant wisely avoids the problems and scandals of his presidency to focus on his early life, military training, and his role in the U.S. Civil War. You probably do not realize it but much of what you know about Grant, Lincoln, Sherman, and even Robert E. Lee comes from Grant's crucial first-hand account of the bloodiest period in American history. Purchase on Amazon here.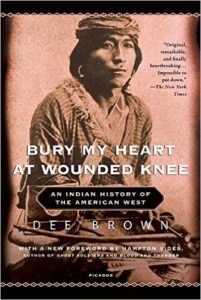 4. Bury My Heart at Wounded Knee: An Indian History of the American West by Dee Brown
The story of the American West as told from the perspective of the American Indian. It is a heart-wrenching read and some sections (especially about the brutality of the Sand Creek Massacre) will make you want to vomit and cry at the same time. This is a lot of material covered and the book itself is dense but easy to read. Oddly, this book is also a cautionary tale for anyone naïve enough to think the Federal government is incapable of tyranny. Bury My Heart at Wounded Knee proves any government, even one founded on the purest of ideals, can descend into tyranny. You would think slavery and the U.S. Civil War would have already ably demonstrated this point but here is another example occurring mostly in the years after the Civil War. Those who forget the past are condemned to repeat it. Purchase on Amazon here.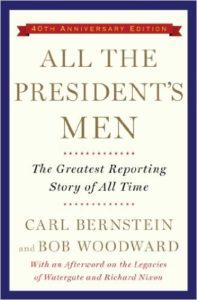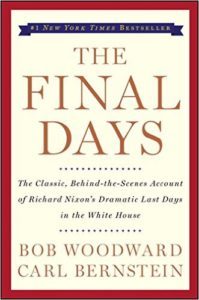 3. All the President's Men/The Final Days by Carl Bernstein and Bob Woodward
The story of the Nixon Administration and Watergate will always be intimately tied to these two Woodward and Bernstein books. Like Watson's The Double Helix, you would not think investigative journalism would be an especially interesting subject. However, such is the level of the stakes (the Presidency itself) and the story-telling capability of Woodward and Bernstein that the books (especially All the President's Men) read like page-turning, spy thrillers. Unfortunately, in hindsight, Woodward and Bernstein's reporting also marks the beginning of the long decline ('jumped the shark', perhaps?) of the Fourth Estate. Purchase on Amazon here and here.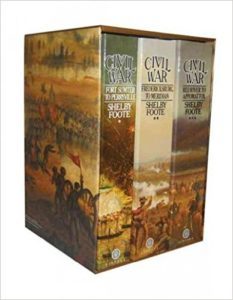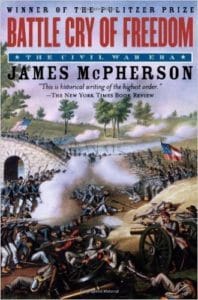 2. The Civil War: A Narrative (Three Volumes) by Shelby Foote/Battle Cry of Freedom by James M. McPherson
These two works really offer the definitive historical accounts of the U.S. Civil War. Foote's three-volume narrative essentially offers an objective Southern perspective about 'The War of Northern Aggression' whereas McPherson's provides more of a Northern perspective. Foote's three volumes are a dense and long account of the war, about 1,000 pages per volume and weighing nearly 10 pounds in total! However, it is a surprisingly easy read given how dense is the material. McPherson's Battle Cry of Freedom is a one-volume historical account of the war. It is also a fascinating and easy read, which is a viable alternative if you do not really want to delve into Foote's more dense narrative. Purchase on Amazon here and here.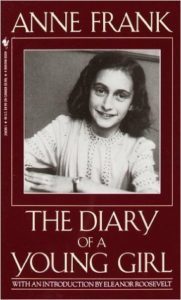 1. Anne Frank: The Diary of a Young Girl
This book should be required reading for every human being in every country on the planet, period. Anne is just an ordinary girl growing into a vibrant, young woman during one of the most perverted moments in human history. She was a Jew in hiding in Amsterdam during the Nazi occupation of Holland. She could be your neighbor or even your daughter. By the end of this book, she becomes everyone's daughter. The Nazis find and arrest her and her family a mere two weeks before the liberation of Amsterdam, sending them to a concentration camp where Anne dies. Note: The liberation of Holland was delayed for six weeks because of the failure of Operation Market Garden, see # 9 above. You do the math. Her father survives to come back to the house where they were hiding to find the diary Anne hid there and tell her story to the world. The anger you will feel is genuine because the world was robbed of her vibrant presence and, then, the full horror hits you. Anne's story is just one story among millions of stories that were never told nor even written. It is impossible for me to think about Anne Frank: The Diary of a Young Girl without crying. The only consolation is God truly had a plan for Anne, which was to produce one of the most poignant and important testimonies in human history. Purchase on Amazon here.
Read the list of "Top Ten 'Must Read' Fiction Books."