A global search to find the planet's most outstanding public art will culminate in an awards ceremony, exhibition and conference in Auckland in early July.
The 2015 International Award for Public Art (IAPA) seeks to promote and advance culturally diverse, socially responsive public art. An exhibition of case studies featuring the top 32 projects from around the world will be on display at Auckland Art Gallery during the conference, and the 2015 winner will be announced at a prize-giving dinner at the gallery on Wednesday 1 July.
Projects as diverse as a floating school in Nigeria, a restaurant serving cuisine from countries the USA is in conflict with, an experimental sexual politics initiative in India, and a post-earthquake pavilion for the people of Christchurch, represent a selection of the rich, challenging, and divergent practice of public art.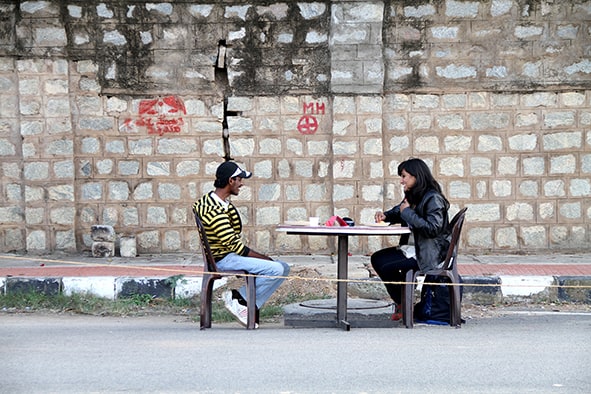 The International Award for Public Art is a biennial search for the most outstanding recent socially-engaged art projects. The inaugural award (2013) was won by Venezuelan artist and architect Alejandro Haiek Coll, co-director of design collective LabProFab, for the Tiuna el Fuerte Cultural Park project, an inventive and community focused redevelopmemt of an abandoned parking lot in Caracas.
The 2015 conference, titled Cities in a Climate of Change: Public Art and Environmental and Social Ecologies, is jointly hosted by Elam School of Fine Arts at the University of Auckland and Shandong University of Art and Design, China. Held at the University of Auckland from 1-4 July 2015, the event will bring together artists, curators, urban planners, architects and museum directors from around the world to discuss art and its relationship to urban development.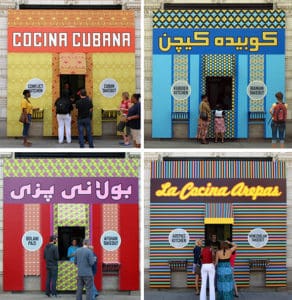 Cities in a Climate of Change will encourage dialogue about public art and the place-making practices contributing to the formation of 'liveable cities'. Alongside keynote speakers and the inaugural IAPA winner, creators of six of the finalist projects will present and discuss their work. The conference will also include presentations on the scholarship of studio teaching, focusing on the public dimension of the built, visual, and performing arts.
Chair of the Institute for Public Art, British curator and cultural consultant Lewis Biggs comments: "Congratulations to Auckland for hosting this combined event of a Conference, Exhibition and Awards ceremony – which together focus on the power and flexibility of public art as a rapidly developing area of knowledge and expertise globally. The Institute for Public Art was founded to undertake and share research, to create a supportive network for practitioners, and to advocate public art to decision makers worldwide. Cities in a Climate of Change demonstrates how vital these motives are, and how much there is to celebrate once knowledge starts to flow from continent to continent."
Alongside the Cities in a Climate of Change conference, Tokyo-based artist Jun Kitazawa will create a socially based public art project in central Auckland during the 2015 IAPA. Kitazawa is a Elam International Artist in Residence who has established a practice working in collaboration with local government, educational institutions, business and local communities to develop projects which relate to everyday life.
The 2015 International Award for Public Art Exhibition and Conference
For more information, visit here.

Conference: The University of Auckland (1-4 July)
Exhibition: Auckland Art Gallery Toi o Tāmaki (27 June-6 July).
The University of Auckland's National Institute of Creative Arts and Industries comprises the Elam School of Fine Arts, School of Architecture and Planning, the Centre for Art Studies, the School of Music and the Dance Studies Programme.
For more information, contact:
Miranda Playfair
Media Relations Adviser
National Institute of Creative Arts & Industries
The University of Auckland
Phone: +64 (9) 373 7599 ext 85029
Mobile: +64 21 063 8393
Email: [email protected]