PHOTO ESSAY | Country Club Plaza | Kansas City MO
Photographs by Dr. Mark David Major, AICP, CNU-A
Opened in 1923, Country Club Plaza is a privately owned American shopping center in the Country Club District of Kansas City, Missouri. The center consists of 18 separate buildings representing 804,000 square feet of retail space and 468,000 square feet of office space. The standalone buildings are built in a distinctive Seville Spain theme and are on different blocks mostly west of Main Street and north of Brush Creek, which blends into the Country Club neighborhood around it. The area as a whole is often simply called the "The Plaza" (Source: Wikipedia).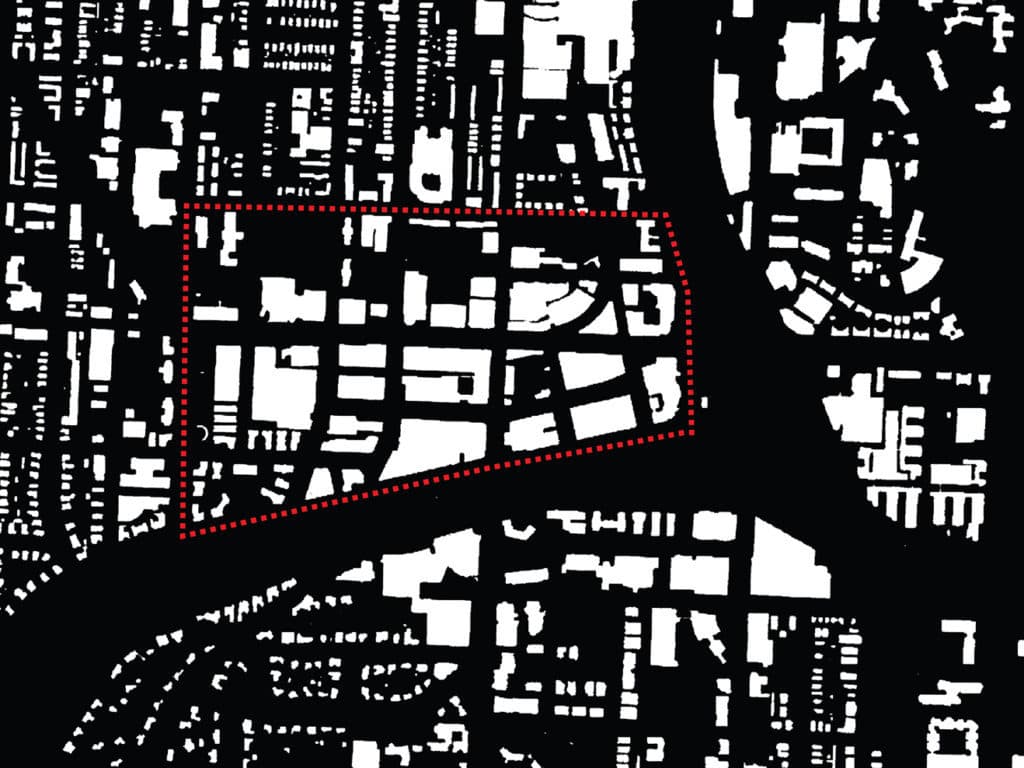 It is all-too-easy to examine the figure ground of building footprints (top, above) and conclude that Country Club Plaza is defined by 'strong edges,' especially to the south (Brush Creek) and east (Mill Creek Park). However, this is misleading and less important than the relationship of 'edge streets' to the larger context of Kansas City in all directions. In fact, the spatial logic of the Plaza area (and Country Club Plaza, in particular) is simple, yet quite sophisticated. A central cross-axis (cardo and decumanus) defines the local catchment area (in black, see below).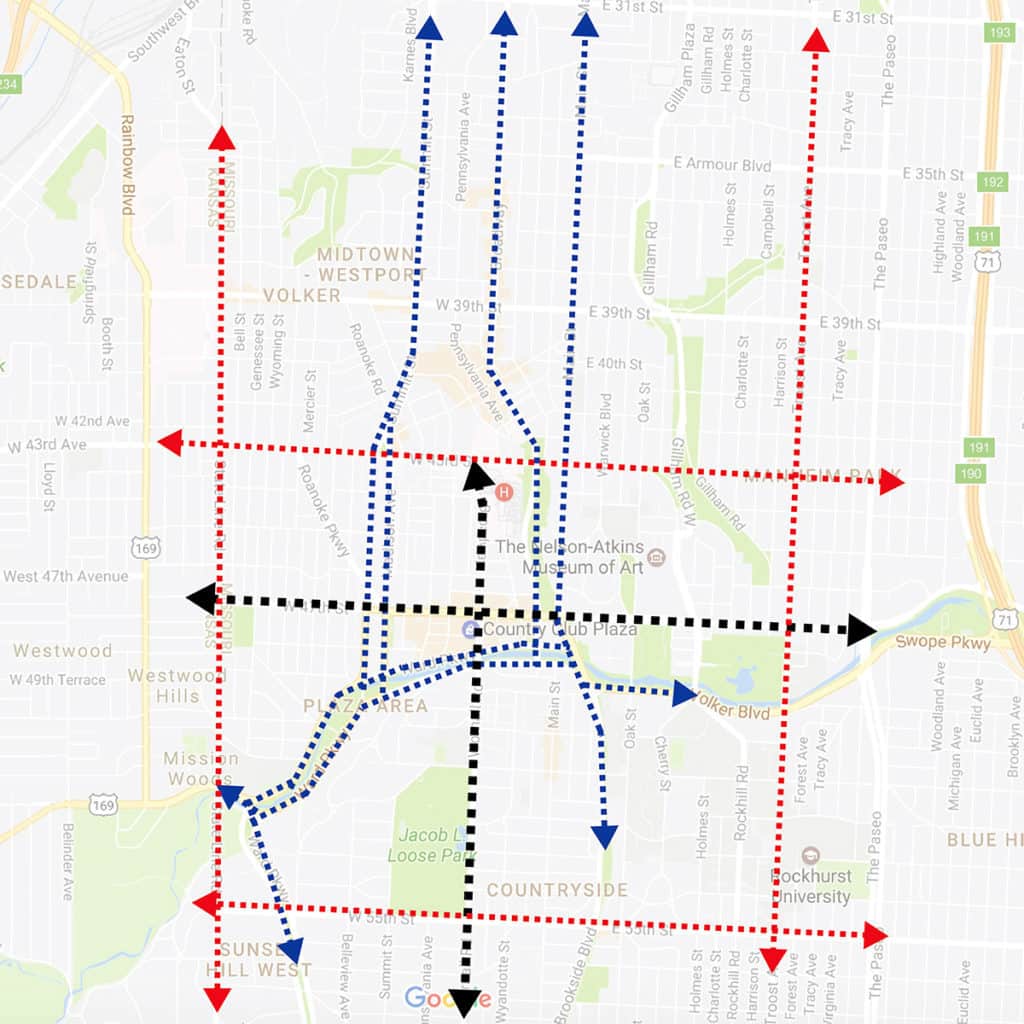 A series of sequential 'edge streets' defined the relationship to the larger Kansas City context with the one closest to Country Club Plaza tending to split along the southern, eastern and western edges (in blue) for the purposes of traffic management. This includes Ward Parkway running parallel along both sides of Brush Creek (see below).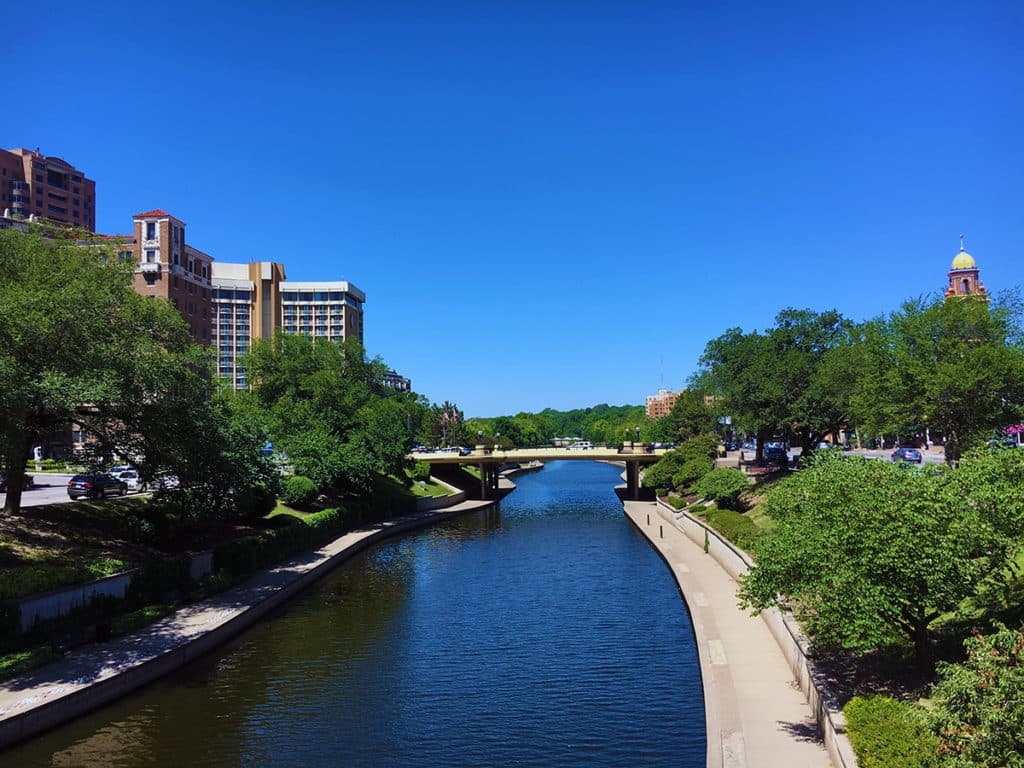 A series of major streets (in red, see above) farther afield – West 43rd Street to the north, State Line Road to the west, Gillman Road to the west, and West 55th Street to the south – define another edge to the Plaza area. It is this second edge that is the more important one for Country Club Plaza to access a regional catchment area since the cross-axis of the local catchment area reaches to each of these edge streets, helping to structure of the relationship of Country Club Plaza within a much larger area. The Plaza neighborhood itself then uses a series of streets of low/moderate length and connectivity within the interstitial areas formed by this classical morphology to generate its distinctiveness at different scales of movement (automobile, walking/biking) within Kansas City.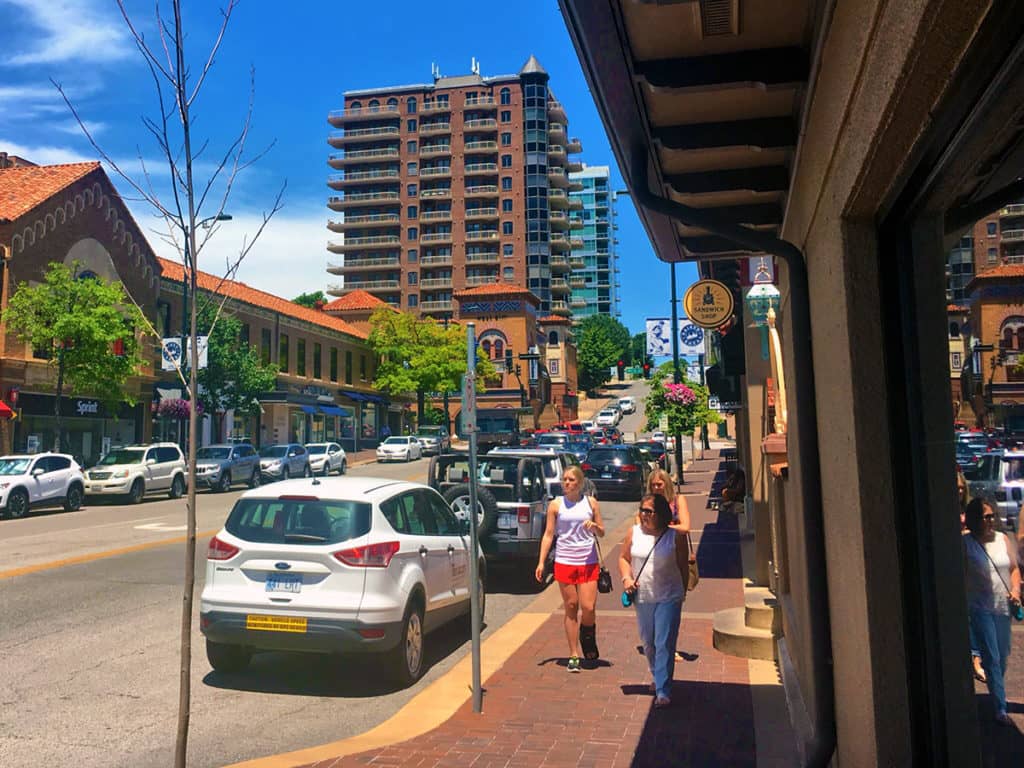 Plentiful on-street, short-term parking (2 hours or less) helps to slow down the traffic on the streets within Country Club Plaza itself though some road section improvements (central landscape medians instead of continuous left turn lanes) might prove more beneficial for the area over the long term.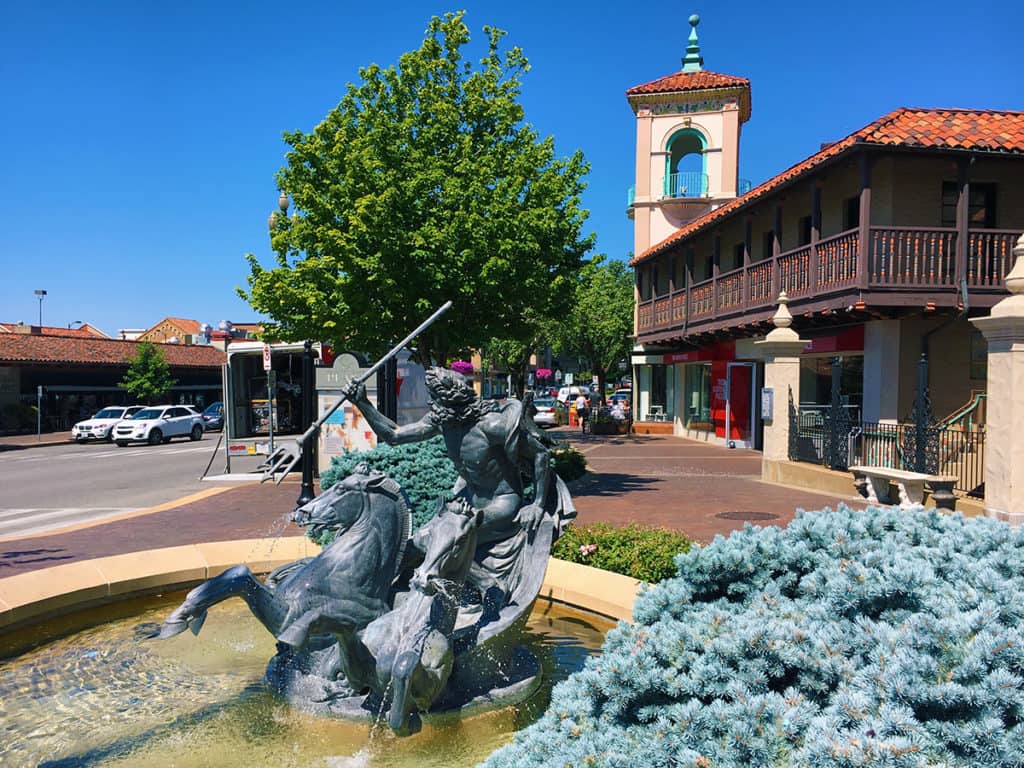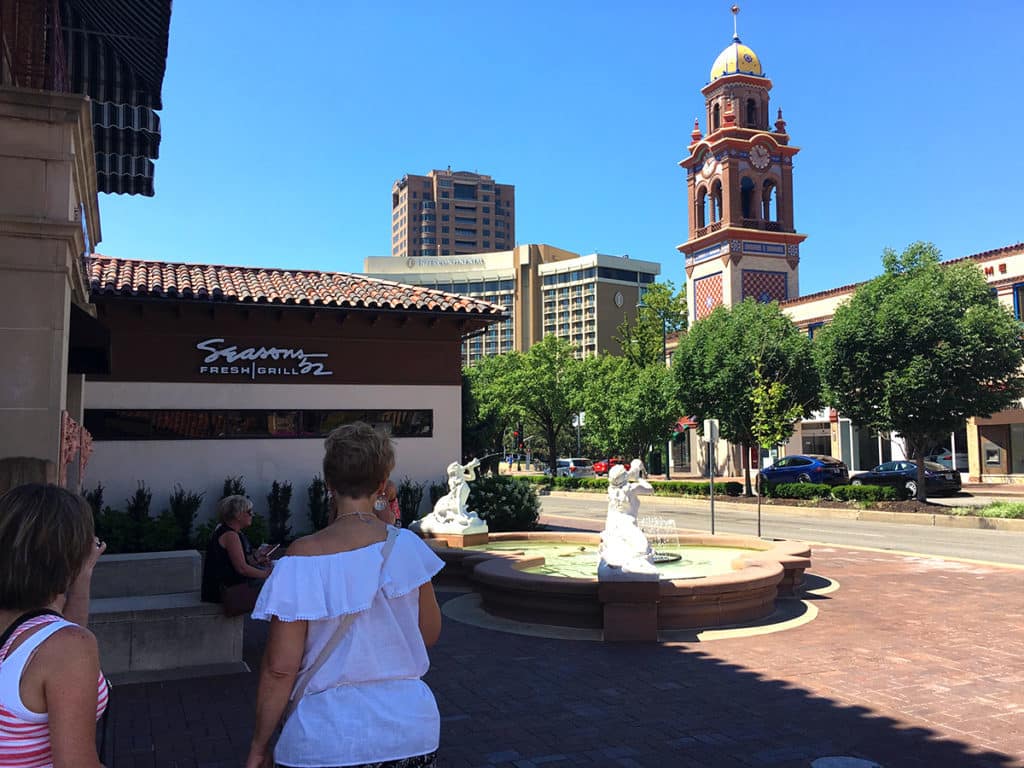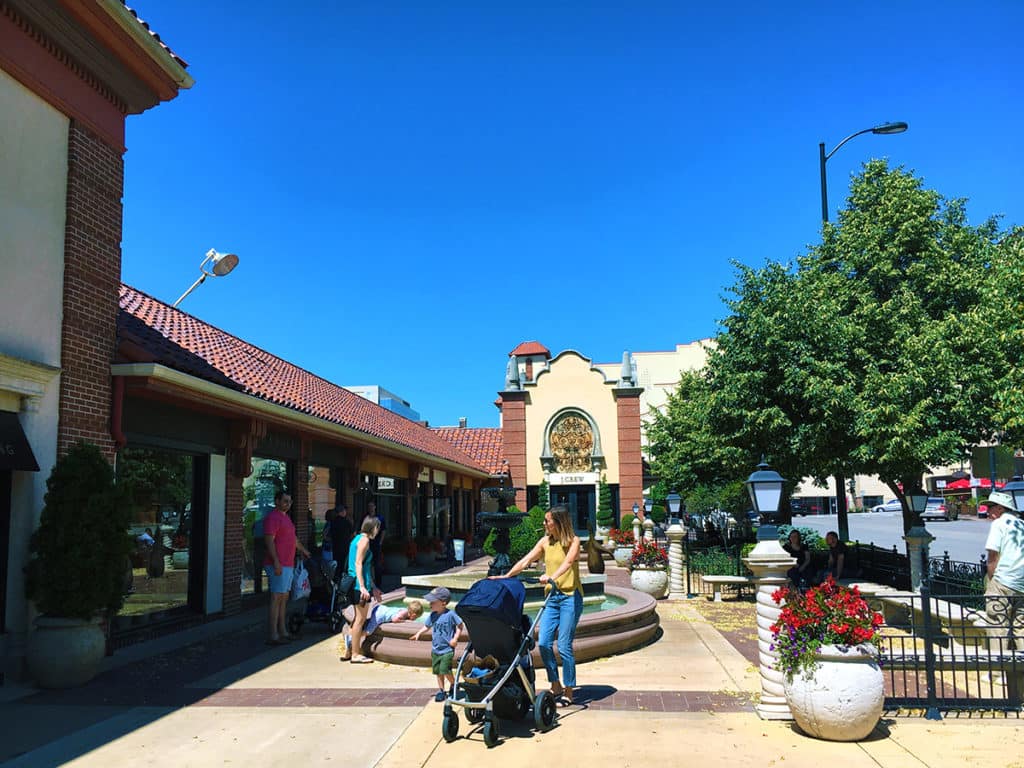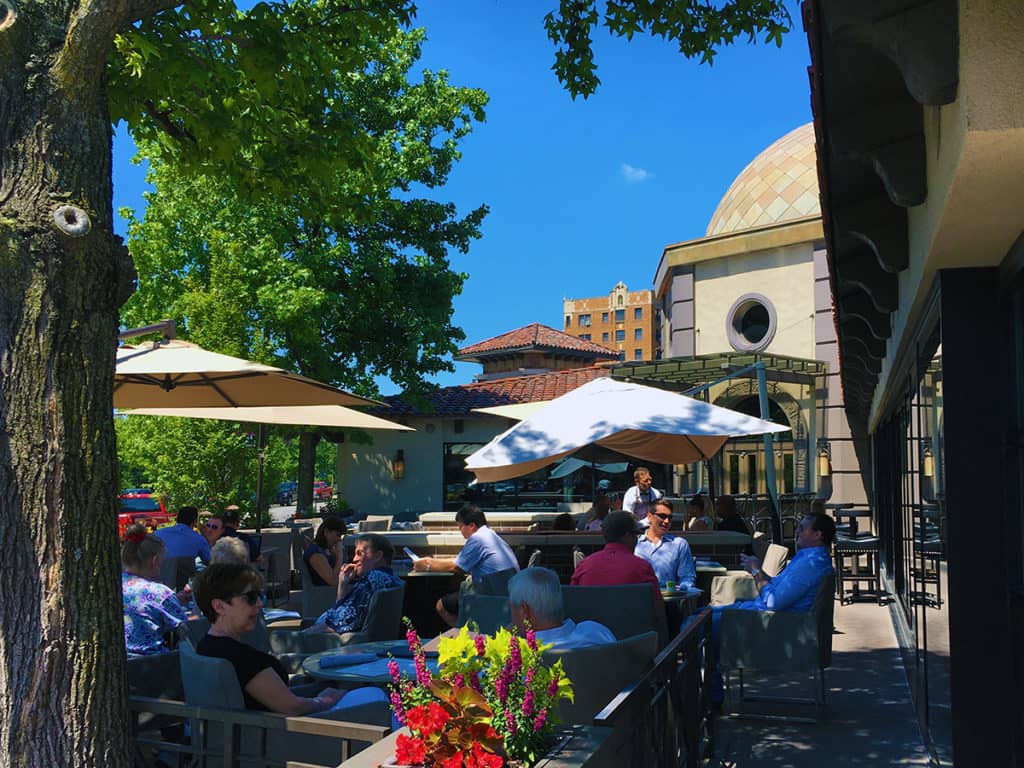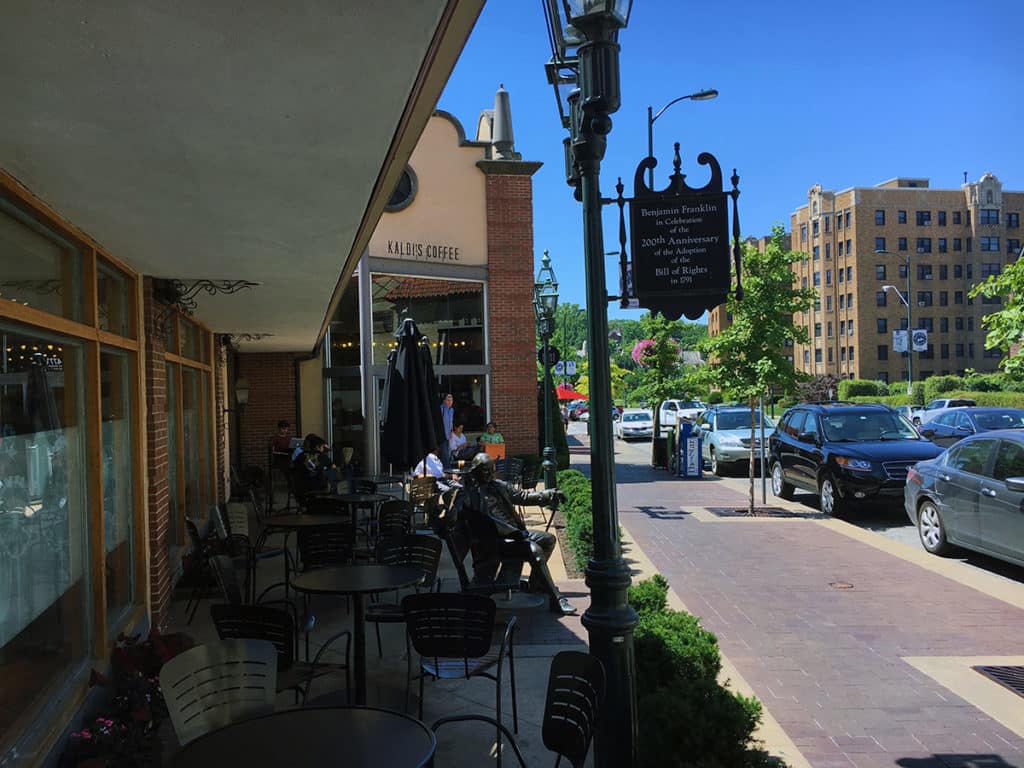 Country Club Plaza makes very clever use of public squares and plazas (often in conjunction with fountains, for which the area is renowned) by turning over some of its most valuable parcels (street corners or "100% location", according to William Whyte) for public uses. Some of these street corner spaces also operate as outdoor patio seating for restaurants and coffee shops. Most are quite successful, which emphasizes the greater importance of 'people watching' than the enclosure of space for a successful public square.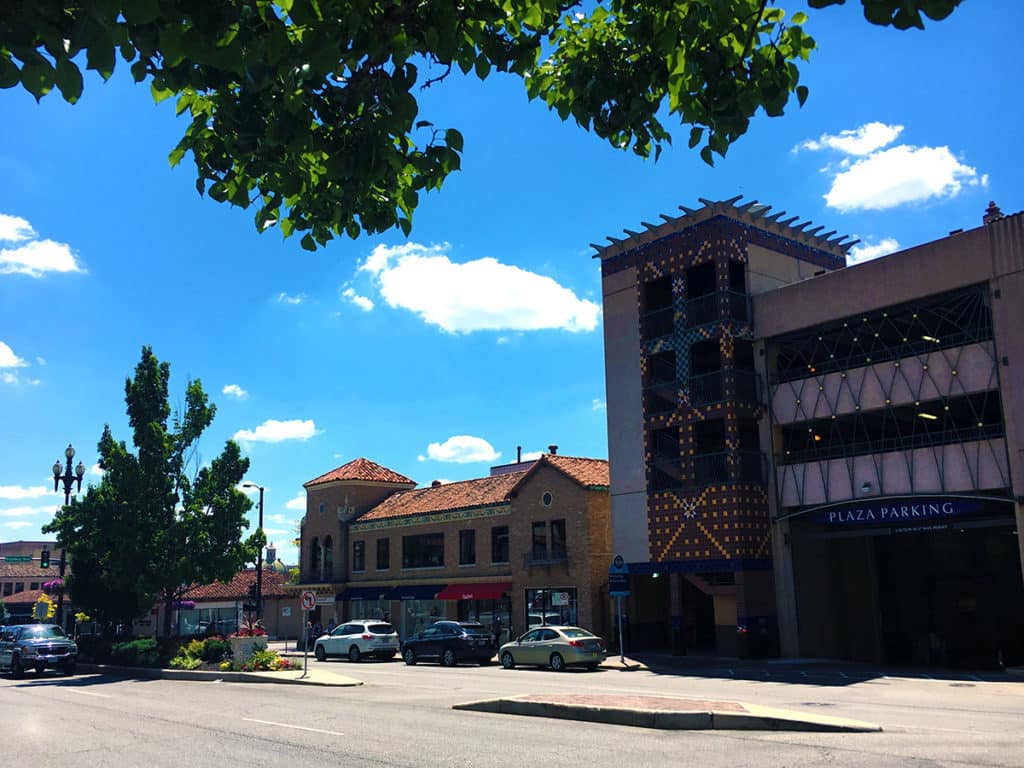 As pointed out by numerous New Urbanists over the years, Country Club Plaza provides for a generous allocation of off-street parking by 'burying' parking structures within the center of urban blocks. This is necessary due to the lack of an extensive rail transit system in Kansas City. The KC Streetcar, opened in 2016, has a limited route in downtown Kansas City. However, once that rail transit system expands, then Country Club Plaza would be an ideal candidate for a station; preferably in the central block, which is mostly composed of off-street parking and smallish, single-story retail space along the street frontage at this time (right of the photo below).