Interesting article on BBC Culture this morning about the depiction of urban loneliness in the paintings of Edward Hopper based on excerpts from The Lonely City, a new book by Olivia Laing.
Excerpt:
"This is the thing about cities, the way that even indoors you're always at the mercy of a stranger's gaze. Wherever I went – pacing back and forth between the bed and couch; roaming into the kitchen to regard the abandoned boxes of ice cream in the freezer – I could be seen by the people who lived in the Arlington, the vast Queen Anne co-op that dominated the view, its 10 brick storeys lagged in scaffolding. At the same time, I could also play the watcher, Rear Window-style, peering in on dozens of people with whom I'd never exchange a word, all of them engrossed in the small intimacies of the day. Loading a dishwasher naked; tapping in on heels to cook the children's supper."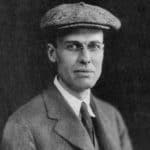 Edward Hopper (July 22, 1882 – May 15, 1967) was a prominent American realist painter and printmaker (Source: Wikipedia). Born in 1882, Edward Hopper trained as an illustrator and devoted much of his early career to advertising and etchings. Influenced by the Ashcan School and taking up residence in New York City, Hopper began to paint the commonplaces of urban life with still, anonymous figures, and compositions that evoke a sense of loneliness. His famous works include House by the Railroad (1925), Automat (1927) and the iconic Nighthawks (1942). Hopper died in 1967 (Source: Biography.com).
Read the full article here: The dark side of the city | BBC Culture