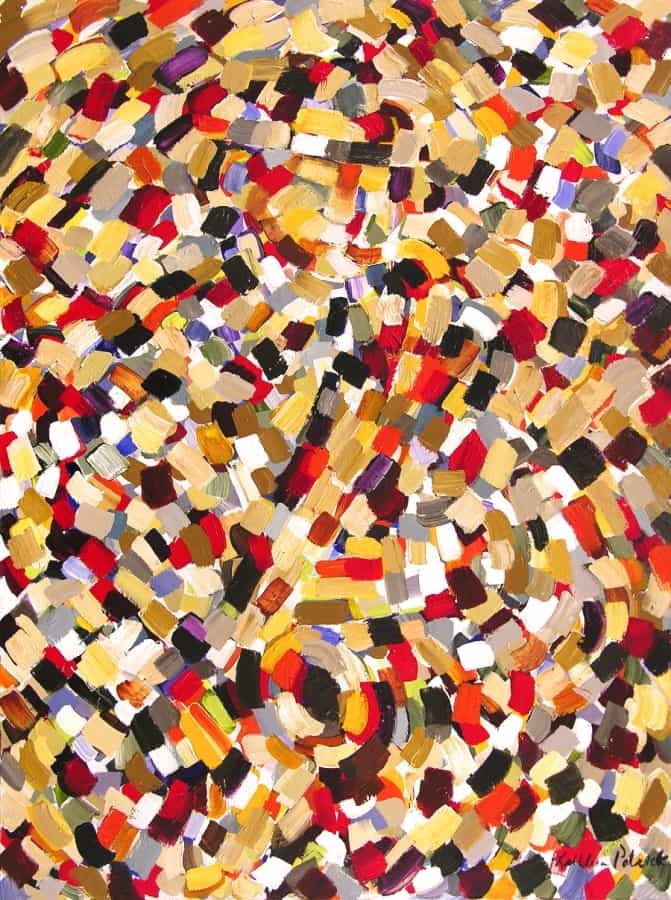 Organized Complexity | The City in Art
by Dr. Mark David Major, AICP, CNU-A

Kathleen Patrick is best known for her late 20th-century urban scenes (usually of Chicago), whether wildly colored, energy filled abstracts or highly imaginative cityscapes. Her work strikes a balance between likeness and abstraction. These highly abstract works often contain some pictorial reference to cities and the cityscapes frequently exhibit whole areas, which read as abstracts. This creates a scale and a continuum of abstraction and representation intrinsic to the works of this artist (Source: Chicago Museum of Contemporary Art). Some examples of these abstract cityscapes are below.

However, for this latest edition of The City in Art series, we have selected a painting by Kathleen Patrick that is not explicitly (at least, according to its title) about the city: In a Mellow Mood – Sax Solo (at the top of the page). It seems entirely appropriate – for an artist who has so often taken the cityscape of Chicago as a subject – that something of the urbane would find its way into her paintings about other subjects. This appears to happen in her painting, In a Mellow Mood – Sax Solo, which manages to capture in an abstract manner the "organized complexity" of the city once described by Jane Jacobs. In jazz, a rhythm and order emerge from what, at first hearing, is a seemingly discordant series of notes. Such as it is in the city, too. Patrick's painting could easily be an impressionistic rendering from above of bodies in motion over time through an urban space or even a notional urban pattern. At first glance, it is seemingly chaotic. However, there is an order and a rhythm to be discovered amidst the chaos.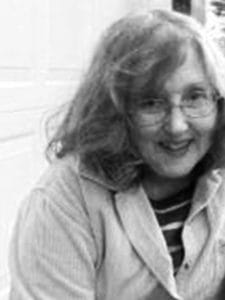 About Kathleen Patrick
Kathleen Patrick is a highly collected artist with both corporate and private collectors around the world. She has been represented by several major galleries in Southern California and has exhibited her work in the Chicago area for over ten years. Her works appear in the collections of Gucci, the Bank of America, the University of Illinois and the University of Wisconsin and hang in the Sears Tower, the John Hancock, and many other major buildings in the Chicago area. She includes among her influences the color and freedom of Chagall, the energy and passion of Van Gogh, and the spatial collage of time and space of Picasso (Source: Chicago Museum of Contemporary Art).
The City in Art is a series by The Outlaw Urbanist. The purpose is to present and discuss artistic depictions of the city that can help us, as professionals, learn to better see the city in ways that are invisible to others. Before the 20th century, most artistic representations of the city broadly fell into, more or less, three categories: literalism, pastoral romanticism, and impressionism, or some variation thereof. Generally, these artistic representations of the city lack a certain amount of substantive interest for the modern world. The City in Art series places particular emphasis on art and photography from the dawn of the 20th century to the present day.