"Everybody plays a beautiful game out in Brazil
'Cause it's all you ever wanted and it's all that you want still."
— Brazil, Declan McKenna
Urban Patterns | Brasília, Brazil
by Dr. Mark David Major, AICP, CNU-A
Brasília is the federal capital of Brazil and seat of government for the Federal District. The city is located atop the Brazilian highlands in the country's central western region. The city was founded on April 21, 1960, to serve as the new national capital. Brasília and its metro area are estimated to be Brazil's 4th most populous city. It was planned and developed by Lúcio Costa and Oscar Niemeyer in 1956, moving the capital from Rio de Janeiro to a more central location. The landscape architect was Roberto Burle Marx. The city's design divides it into numbered blocks as well as sectors for specified activities, such as the Hotel Sector, the Banking Sector, and the Embassy Sector. Brasília was chosen as a UNESCO World Heritage Site due to its modernist architecture and uniquely artistic urban planning (Source: Wikipedia).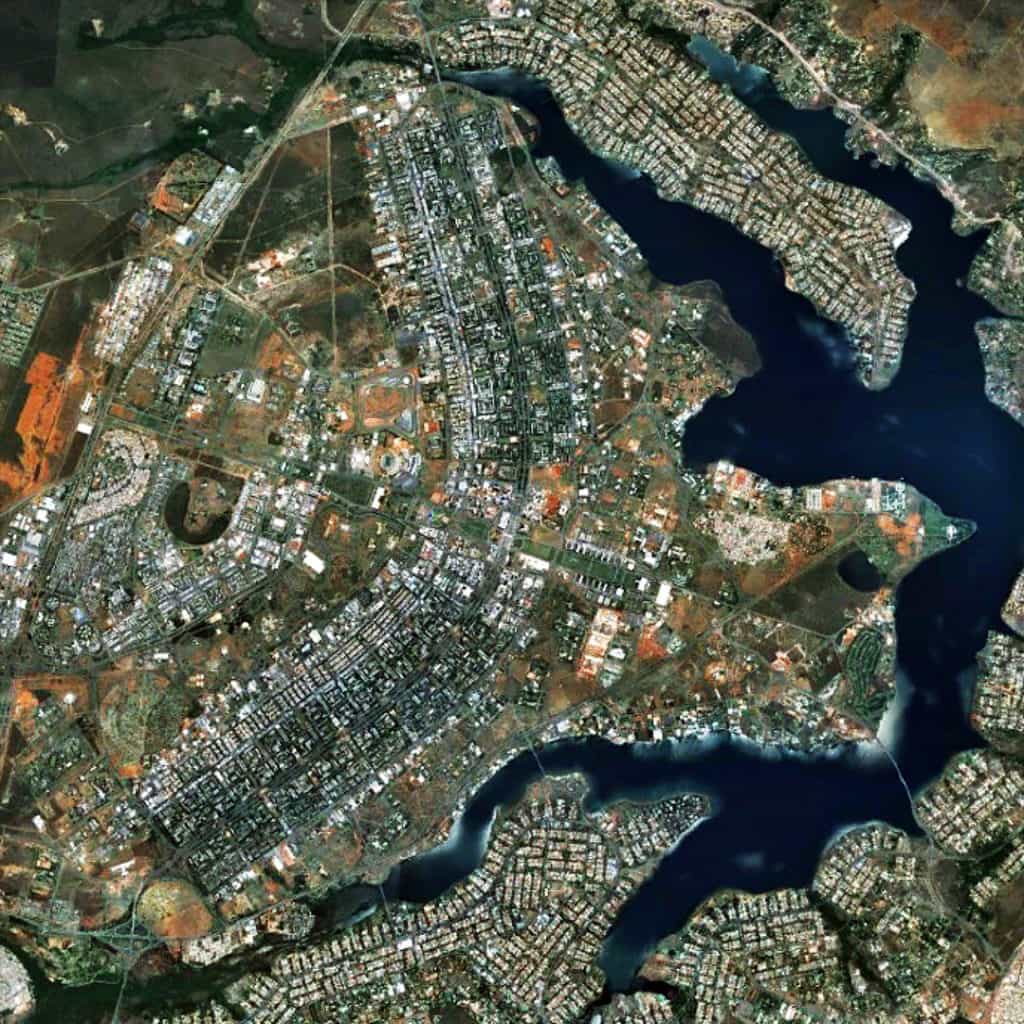 Equally fascinating to the pattern of green space/greenery within AND surrounding the bounds of original city plan for Brasília by Lúcio Costa is the pattern of mostly 'organic' growth in the form of small-scale, offset regular grids deviating in their geometric logic in relation to the shoreline of the man-made Lago do Paranoá (Paranoá Lake) in the metropolitan environs of Brasília, Brazil.
(Updated: March 21, 2017)
Urban Patterns is a series of posts from The Outlaw Urbanist presenting interesting examples of terrestrial patterns shaped by human intervention in the urban landscape over time.