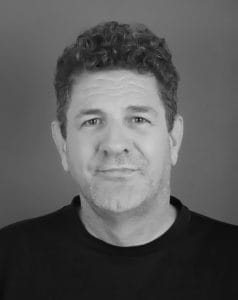 Dr. Mark David Major, AICP, CNU-A is the author of The Syntax of City Space: American Urban Grids (Routledge, 2017) and the Poor Richard series of almanacs for architects and planners. He is an Assistant Professor of Architecture and Urban Design in the Department of Architecture and Urban Planning, College of Engineering, at Qatar University in Doha, Qatar.
Mark is an architect/urban planner with more than 20 years of experience in planning and design, business management, real estate development, and academia. He is the founder of the multimedia publishing company, Carousel Productions, and its imprints, Carousel Books and Forum Books. Mark is the former Vice President, Business & Planning for Starr Sanford Design and Chief Operating Officer for Starr Style, LLC in Jacksonville, FL. He is also the former President of MAJOR Planning LLC and served as the Planning Director of Sky, a proposed 570-acre urban agriculture/mixed used traditional neighborhood designed by Duany Plater-Zyberk & Company in the Florida Panhandle. He previously worked for more than 2 years with national home builder Pulte Homes/Del Webb in Jacksonville and nearly two years as Strategic/Senior Planner for Nassau County, Florida. He was a member of Bill Hillier's Space Syntax Group in London during the 1990s, serving as a Director of Space Syntax Limited from 1998-2000, and he has been a planning consultant to Foster & Partners, Richard Rogers Partnership, Zaha M. Hadid Architects, Nicholas Grimshaw & Partners, the British Government and London Metropolitan Police among others.
Mark was an Adjunct Professor of Urban Design in the School of Building Arts at the Savannah College of Art and Design in Savannah, GA from 2015-2017. He was also the Course Director for the Master of Science in Architecture (Advanced Architecture Studies) course at University College London from 1996-1999. Mark is a certified planner of the American Institute of Certified Planners (AICP) and a member of the Congress for New Urbanism and the American Planning Association. He was a member of Mayor John Peyton & Jacksonville Economic Development Corporation's (JEDC) Residential Task Force for the City of Jacksonville Downtown Master Plan. He has been a visiting lecturer at the Savannah College of Art and Design, University of Florida, Florida State University, Florida Atlantic University, University of Texas, Georgia Institute of Technology, University of Illinois at Chicago, the Architectural Association in London, University of São Paulo in Brazil, Politecnico di Milano in Italy, and Pontificia Universidad Catolica de Chile. Born and raised in St. Louis, Missouri, he is a graduate of Clemson University and University College London. Mark was awarded his Ph.D. in Architecture at University College London in 2015.
Mark is the principal blogger and founder of The Outlaw Urbanist. Visit www.markdmajor.com for more information about his fiction titles. You can contact Mark by emailing info@outlaw-urbanist.com
Disclaimer: The views expressed on The Outlaw Urbanist website, Twitter feed, or any other mode of social media are solely those of Dr. Mark David Major, AICP, CNU-A in his private capacity and do not in any way necessarily represent the views of Qatar University, the College of Engineering, or the Department of Architecture and Urban Planning, and any other business or agency.